Containers Towing Service
Jake's Towing and Recovery: Your Trusted Containers Towing Service in Roseville
Are you in need of reliable and efficient container towing services in Roseville? Look no further than Jake's Towing and Recovery. We specialize in providing top-notch towing solutions for all types of containers, including shipping containers and storage containers. With our experienced drivers and state-of-the-art equipment, we are ready to handle any container towing situation, whether it's a local or long-distance job.
Containers play a crucial role in various industries, from transportation and logistics to construction and storage. However, when it comes to moving or relocating these heavy containers, it can be a daunting task without the right assistance. That's where Jake's Towing and Recovery comes in. We understand the importance of timely and secure container towing, and we are dedicated to meeting all your towing needs with professionalism and precision.
Our team of skilled drivers is well-trained in handling containers of all sizes. Equipped with the necessary tools and equipment, they ensure that the towing process is carried out safely and efficiently. We prioritize the security of your container throughout the towing journey, minimizing any risks or potential damage.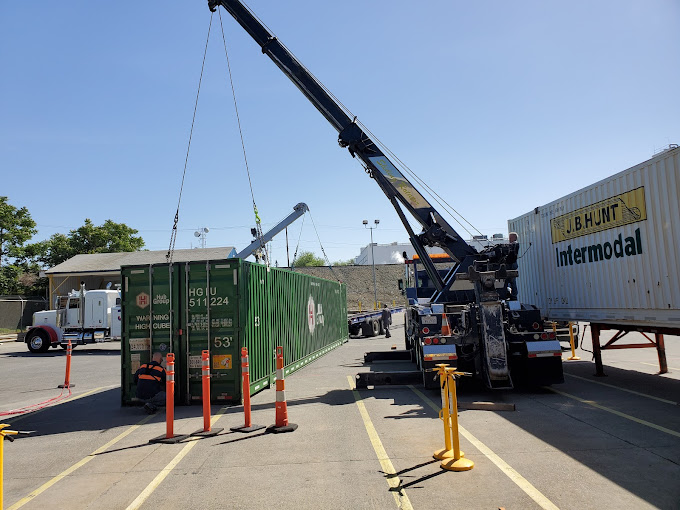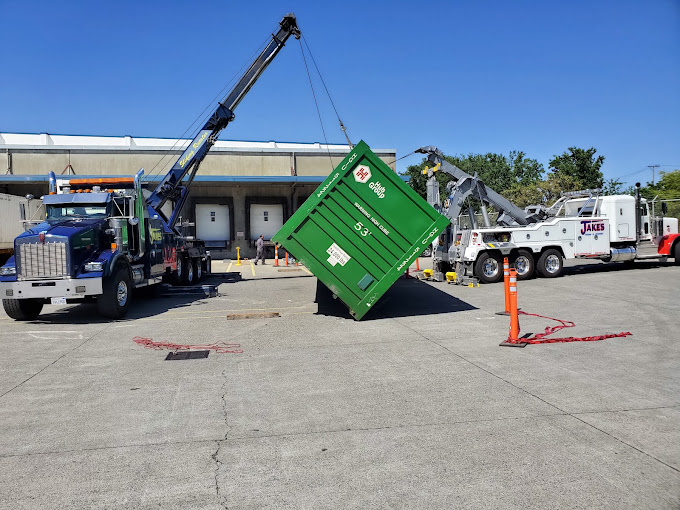 Whether you require container towing for a local job within Roseville or a long-distance transport, our services are tailored to meet your specific requirements. Our drivers are familiar with the local area, ensuring prompt and reliable towing services whenever you need them. We strive to deliver exceptional customer service, providing you with peace of mind knowing that your container is in capable hands.
At Jake's Towing and Recovery, we take pride in our commitment to excellence. We go above and beyond to ensure that your container towing experience is hassle-free and convenient. Our team understands the urgency and importance of your cargo, and we work diligently to deliver it safely and on time.
When you choose our container towing services, you can expect:
Don't let the challenges of container towing overwhelm you. Trust the experts at Jake's Towing and Recovery to handle all your container towing needs in Roseville. Contact us today for reliable, efficient, and professional container towing services. Let us take the burden off your shoulders and ensure a smooth towing experience for your valuable cargo.