The Importance of Reliable Towing Services-Jake's Tow!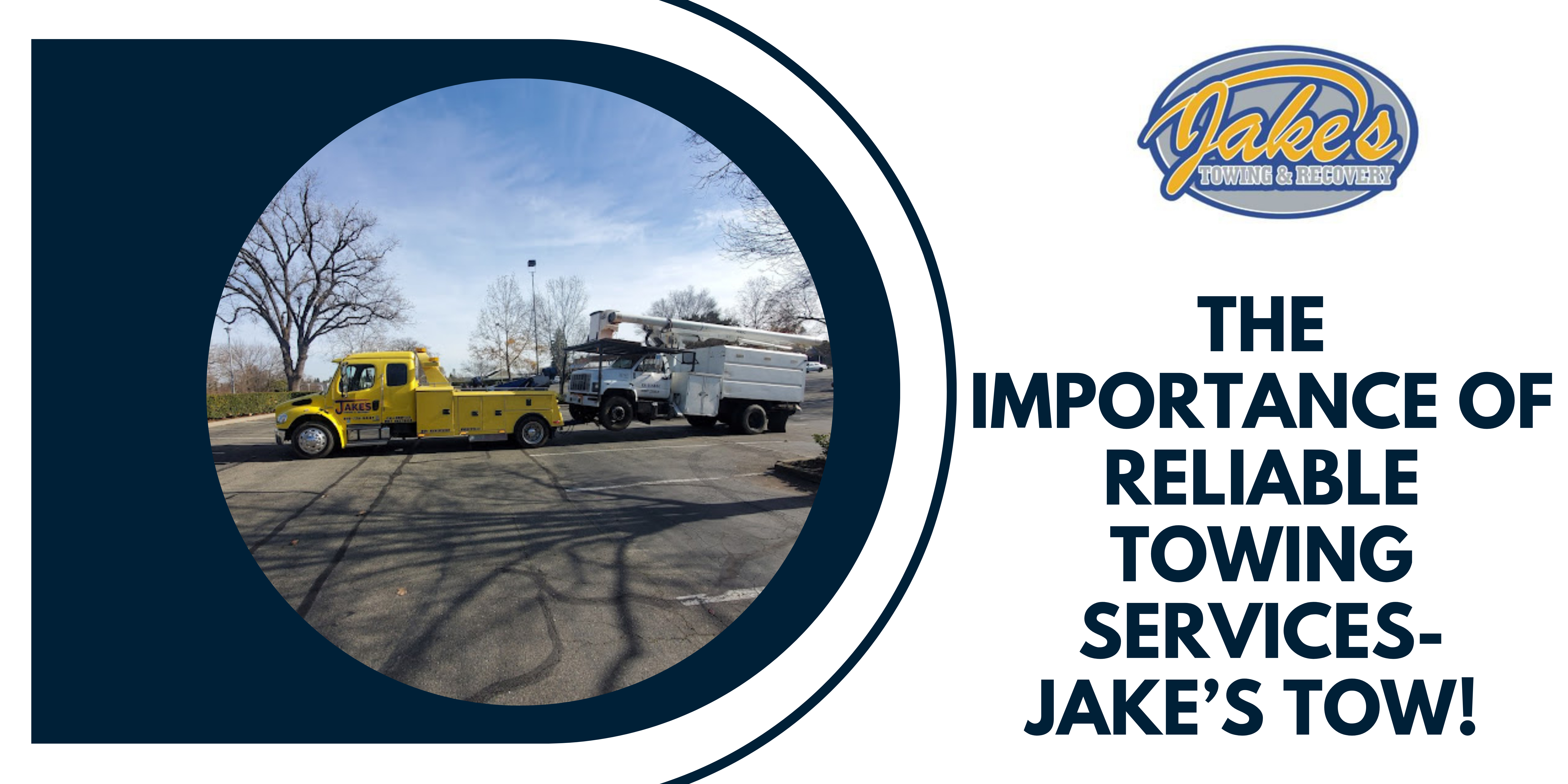 When you are on the road and suddenly experience car troubles, it can be a stressful and potentially dangerous situation. That is why it is important to have access to a reliable towing service in Roseville CA that can get you and your vehicle to a safe place. If you are in the Jake's Tow service area, you can rest assured that you are in good hands.
In this blog, we will discuss the reasons why Jake's Tow is the best towing service available.
Experienced and Professional Drivers
At Jake's Tow, our drivers are not only experienced but also highly trained professionals. They understand the importance of quick response times and ensuring the safety of both you and your vehicle during the towing process. Our drivers are equipped with state-of-the-art towing equipment and have the skills necessary to handle even the toughest towing jobs with ease. Whether you need a jump start, a tire change, or a complete tow, our drivers are ready to help.
Wide Range of Services
At Jake's Tow, we offer a wide range of towing services to meet all of your needs. Whether you are in need of a local tow or a long-distance tow, we have you covered. Our fleet of trucks is equipped to handle everything from small cars to larger vehicles such as trucks and RVs. We also offer 24/7 emergency services, so you can count on us to be there for you whenever you need us.
Affordable Prices
At Jake's Tow, we believe that everyone deserves access to reliable towing services, regardless of their budget. That is why we offer our services at affordable prices. Our goal is to make sure that you can get the help you need without breaking the bank. We also offer transparent pricing, so you know exactly what you are paying for.
Dependable and Reliable
At Jake's Tow, we understand that your time is valuable, and we are committed to providing fast and dependable services. Our drivers are equipped with GPS tracking systems, which allow us to monitor their progress and ensure that they arrive at your location as quickly as possible. We also have a dispatch center that is staffed 24/7, so you can always reach us when you need us.
At Jake's Tow, we take pride in providing top-notch towing service in Roseville CA to our customers. Whether you are in need of a jump start, tire change, or a complete tow, we are here to help. Our experienced and professional drivers, wide range of services, affordable prices, and dependable and reliable services make us the best towing service available.
Conclusion
If you find yourself in need of towing services, look no further than Jake's Tow. Our commitment to providing high-quality services and our commitment to customer satisfaction make us the best choice for all of your towing needs. Contact us today to learn more about our services and how we can help you.